Meet the faculty who work hard to bring arts education to Christian Brothers and help our talented students shine.
Choral
Christian Bohm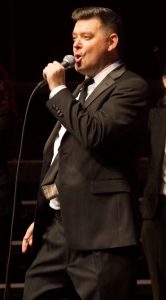 BA in Music and Italian, Brigham Young University
MBA in Arts Administration from Brigham Young University
Christian returned to CB as the Choral Director after teaching Choir and AP Music Theory for 18 years at Sacred Heart Cathedral in San Francisco. He teaches Honors Chorale, Men's and Women's Chorus, Concert Choir and Chamber Choir. His choirs have toured and competed nationally and internationally.  He has a lengthy professional resume including performing on stage and playing the piano in the pit for California Musical Theatre (Music Circus) and the Denver Center for the Performing Arts. He has been a vocal coach and accompanist to many well-known TV and movie actors throughout his career.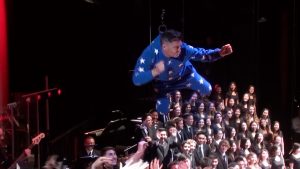 "I have a great love for Christian Brothers, and am excited to return as Director of Choral Music. I look forward to building up the program through quality music and entertaining performances."
Instrumental
Travis Maslen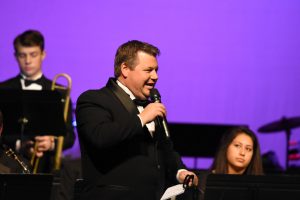 B. A. of Music from CSU, Sacramento, M.A. in Theory in Composition in progress at CSU, Sacramento
Travis teaches all instrumental courses at Christian Brothers, including Beginning Band, Concert Band, Honors Band, String Ensemble and  Jazz Band.  He leads the Drumline and Jam Band at CB sporting events. He is also the moderator of the Ukulele Club, and the Orchestra Director for CB Musicals. Away from Christian Brothers, Travis conducts Tuba Christmas, an event that features over 150 tuba and euphonium players from across Northern California.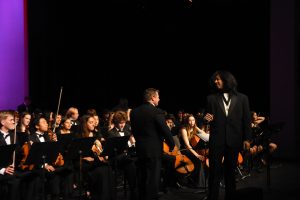 "I'm obsessed with music.  Whether at the school or at home, I'm always playing and writing. I enjoy the freedom to run an instrumental program, and I love including our students in choices about music selection.  Our repertoire is really determined by the needs and interests of our students."
Journalism
Dave Anderson '07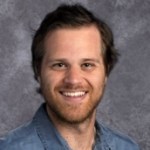 B.A. in English, UC Davis
Dave joined the CB faculty in 2012.  As a member of the Arts department, he teaches Introduction to Writing for Publication/ Writing for Publication II. He is the Chief Media Advisor for the Talon, CB's student news publication, and is consulting advisor for KBFT, the student broadcasting network. Mr. Anderson is also a member of the English Department, teaching Sophomore Literature and Composition.  He serves as PA announcer for select Falcon sporting events.  Check out the work of our student journalists at CBTalon.com!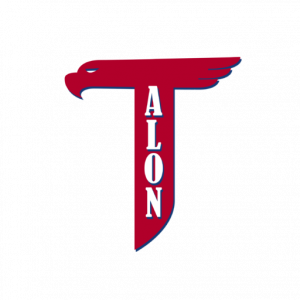 "It is a true honor and thrill to help uphold the strong arts and media tradition  that is synonomous with Christian Brothers High School.  Our students are exceptional in talent and character."
 Media
Brendan Hogan '95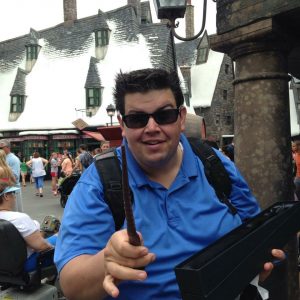 B.A. in Communications with a minor in Television, Film, and New Media, San Diego State University, Adobe Creative Suite certified, graduate of the Buttimer Institute of Lasallian Studies
Brendan teaches Video Production 1, Broadcast Journalism (Talon Morning News), Advanced Media Arts, Film Production and Senior Video Production. You can see the work of our media students on YouTube at www.youtube.com/user/KBFT. He is a board member of the NorCal Media Educators and has taken students to the Student Television Network Convention for since 2005. Brendan enjoys life at home with his wife and three children.
"I think media education is more important now than it has ever been. The students are bombarded with media and media messages, and there is a direct correlation between learning how to produce media and understanding its messages. In the media arts classes at CB, we are focused on improving media literacy for all of our students."
KBFT's video highlights of the best of CB Arts
Theatre
Michael D. Jackson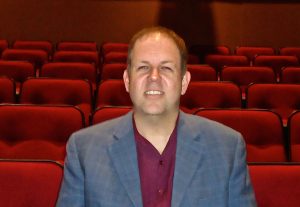 Western Stage Theatre Conservatory, B.A. and M.A. in Theatre, CSU, Sacramento
Michael is the Artistic Director of the theatre program, and teaches Theatre Arts and Acting Focus. He moderates the Theatre Society club, directs CB theatrical productions, and supervises the student-written, student-produced One Acts.  He also brings his talents as Costume Designer, Props Master and Scenic Painter to the theatre program.  He has extensive professional experience with California Musical Theatre (Music Circus) and Music Theatre International (theatrical licensing), and has written and directed productions in Sacramento and New York.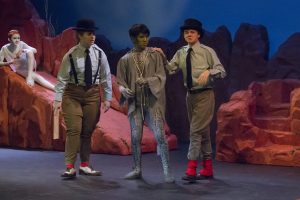 "It is a rare privilege to work for a school so devoted to the arts. We have the tools and support to offer students a college-level experience. My favorite aspect of giving students a theatre education is to see them blossom in talent and confidence as they make discoveries about themselves and working with others."
Heather Christianson '01
B.A. in Theatre, University of Southern California
In addition to teaching Theatre Arts, Heather serves as Technical Director of the George Cunningham '40 Performing Arts Center, faculty advisor to Friends of the Arts, and coordinator of the Tech Factor, a student group for technical theatre. She has worked professionally for California Musical Theatre (Music Circus), Sacramento Theatre Company, and LA Women's Shakespeare.

"Theatre requires all talents. That's what I enjoy most about it. I get such a thrill from the collaboration of  a diverse group, and the inclusive community it creates.  To be able to foster this environment at my beloved alma mater gives me tremendous joy and satisfaction."
Visual Arts
Robert Boriskin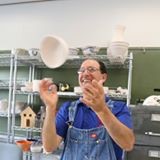 B.A. and Teaching Credential University of California, Santa Cruz
Rob teaches flipped Ceramics classes at CB (Interested? go to his webpage at flippingceramics.com). He also works with a professional potter in Loomis in his free time where he does horsehair and raku firing (lisabonedesigns.com). He has taught at the UC Davis Craft Center and has coached CB Golf for the past two years.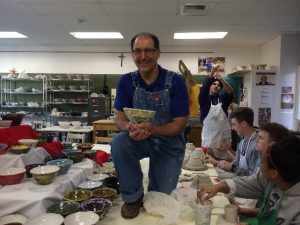 "I have been doing ceramics since 1969 and continue to find new ways to enjoy the craft. I hope all of you can find something as fun to do with your retirement as I have found teaching at CB."
Findlay McIntosh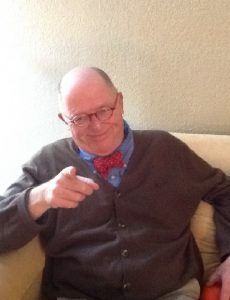 B.A. in History, UC Davis, M.A. in History, CSU, Sacramento
Findlay teaches Introduction to Art at Christian Brothers.  He has studied with Wayne Thiebaud and taught bronze casting at the UC Davis Craft Center, and Art History at the California Academy of Art and Design. Findlay enjoys gardening, cross fit, and road trips, and spending time with his wife, Carole, his three children and five grandchildren, and his dog, Sophie.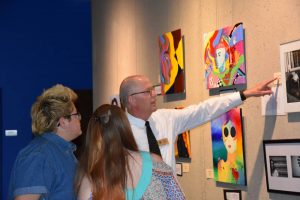 "I began teaching art and religion at Christian Brothers in 1998.  It has been an exciting journey to be part of the transition at CB going from blackboards to iPads. The one constant has been the quality and kindness of our students."