Christian Brothers High School is pleased to announce the appointment of Assistant Principal Mr. Julian Elorduy '03 as Interim Principal. He will serve as Interim Principal for the remainder of the school year. Mr. Elorduy's dedication and personal connection to CB as a 2003 graduate, his understanding of its Lasallian Catholic identity, and unwavering commitment to its students and community certainly rose to the top in the search for an interim candidate.
Congratulations to Mr. Julian Elorduy '03 on his appointment as Interim Principal of Christian Brothers High School!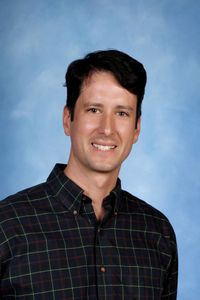 Christian Brothers High School will launch a comprehensive search for a long-term principal in January. School leaderships looks forward to engaging the CB community in this important process, which will shape and ensure the future of this great school.