This year's CB Auction will be a tribute to our hometown, Sacramento! Farmers markets, outdoor adventures, amazing farm-to-fork food…we're exploring all the things, large and small, that make our hometown a great place to live. This year's Auction is your ticket to a hometown state of mind.
A Tribute to Sactown
Christian Brothers High School Virtual Auction
Saturday, March 20, 2021
5:30 p.m. – Cocktails and Appetizers
6:00 p.m. to 7:15 p.m. – Live-Streamed Program
8:00 p.m. – Bidding Closes*
All proceeds benefit tuition assistance, students and programs of Christian Brothers High School.
Bid-only registration is free and available to all. Tickets are not required to bid.
*Bidding closes starting at 8:00 p.m. on Saturday, March 20. All items close 30 seconds after the last active bid after 8:00 p.m.
Auction Livestream Event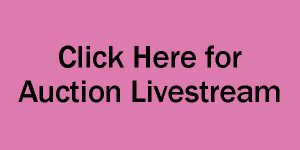 Pick up your winnings at Christian Brothers High School in the Jack Witry Field House on Sunday, March 21 between 9:00 a.m. and noon.
Thank you for supporting the CBHS Auction!
---
If you have any questions, please contact auction@cbhs-sacramento.org.