Wellness at Christian Brothers encourages student responsibility for being their best selves within a full, balanced, and healthy lifestyle.
Wellness is a state of being healthy. It is a proactive pursuit of continued growth and balance in seven essential areas: Spiritual, Physical, Intellectual, Academic, Emotional, Social, and Environmental.
More simply put, wellness is the ability to know one's needs and find – then sustain – balance between the mind, body, and spirit, thus creating the opportunity to thrive.
Focusing on wellness in your life can…
Help reduce stressors
Reduce health risks by improved self-care and awareness
Improve positive feelings towards self
Improve communication skills
Help you enjoy everyday life by putting more energy into what's working
Become more aware of your surroundings
Increase self-worthiness
Live life to the fullest!
Virtual Wellness Center
Click here or tap the image below to check out our new and interactive, Virtual Wellness Center!

Wellness Wednesdays
Click here for the 2022-2023 Wellness Wednesday messages.
Contact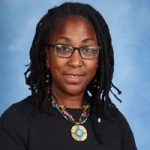 Emily McDougall
Wellness Counselor, Wellness Program Coordinator
Counseling Department
Contact
Phone: 916-733-3688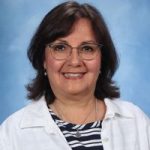 Juanita Patterson '81
WELLNESS COUNSELOR
Counseling Department
Contact
Phone: 916-733-3655