Be Prepared for Success in Academics, Personal Growth & College
Caring, attentive and highly-skilled college and school counselors work closely with each student to ensure that he or she is well prepared, academically and socially, for success in high school and ultimately with the college admissions process. CB is the only local high school to provide students with dedicated grade-level counselors, a four-year comprehensive counseling program, and a wellness and prevention program to proactively address the many choices and challenges facing teens today.
---
Wellness Counseling
Wellness at Christian Brothers encourages student responsibility for being their best selves within a full, balanced, and healthy lifestyle.
Wellness is a state of being healthy. It is a proactive pursuit of continued growth and balance in seven essential areas: Spiritual, Physical, Intellectual, Academic, Emotional, Social, and Environmental.
More simply put, wellness is the ability to know one's needs and find – then sustain – balance between the mind, body, and spirit, thus creating the opportunity to thrive.
Click hereto visit the Wellness Counseling page.
---
Important College Information & Forms
Questions to Ask a College Representative
Secondary School Report/Counselor Recommendation Form/Initial Transcript
---
Family Connection/Naviance and Scoir
The Counseling Department will be phasing out the use of Family Connection/Naviance. Only Class of 2022 will continue using that system.
For Class of 2023 and the grades following, we are pleased to announce that we have implemented a new college guidance management system called Scoir (pronounced "score"). This online system will streamline the process of requesting, processing, sending and tracking the electronic delivery of all application-related documents. More importantly, it's much more helpful for students and parents during the college search and selection process. On Scoir, colleges come to life through pictures, videos and links that highlight active student clubs and organizations. The system also provides parents with useful financial calculators so you can determine the likely cost of attendance at different colleges and consider the affordability when deciding where to apply. These features, along with more convenient scheduling and communication tools, will help keep everyone informed and engaged throughout the college application process.
---
Counselor assignments for the school year are: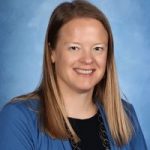 Melissa McClellan
College Counselor
Counseling Department
Contact
Phone: 916-733-3679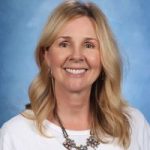 April Melarkey
College Counselor
Counseling Department
Contact
Phone: 916-733-3658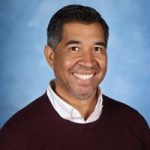 Armando Diaz '94
Counselor for c/o 2024, Academic Resources Counselor
Academic Resource Center, Counseling Department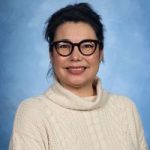 Cynthia Grajeda
Counseling Department Administrative Assistant
Counseling Department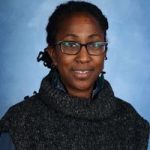 Emily McDougall
Wellness Counselor
Counseling Department
Contact
Phone: 916-733-3688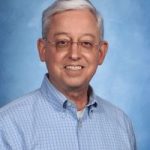 John Riley-Portal
Counselor for c/o 2025 & Brother David Brennan Program Coordinator
Counseling Department
Contact
Phone: 916-733-3678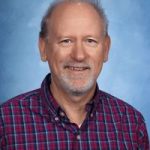 Kirk Purdy
Counselor for c/o 2023
Counseling Department