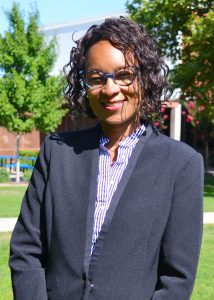 Welcome to Christian Brothers High School…the place to be for excellent academics in a nurturing, faith-filled community. Arrive on campus and you are sure to sense the warm and welcoming feeling ever-present among the faculty, staff and students. At the heart of this is the venerated tradition of our Founder, St. John Baptist de La Salle, and his core belief that teachers are ministers of Jesus Christ whose sacred calling is to touch the hearts and minds of the students entrusted to their care.
Christian Brothers is an extraordinary and inclusive community made up of students from various ethnic, economic and spiritual backgrounds. Together, students learn to recognize their own self-worth, as well as respect the unique diversity and value of others. CB's coeducational environment allows students to grow and develop in a healthy setting that reflects the real world they will encounter in college and in their careers. Our holistic approach to educating the whole child includes outstanding programs in the arts and athletics, as well as unique opportunities for meaningful faith building and Christian service. Students are encouraged to lead and engage as valued members of our campus life and spirit through clubs and co-curricular programs. At CB, students enter to learn and leave to serve.
As Sacramento's longest-thriving Catholic high school, quality education is the standard as teachers challenge students to fully engage in a college preparatory curriculum that prepares them with the knowledge, skills and integrity to meet the challenges of a constantly changing global society in a positive and productive manner. Our graduates are consistently admitted to the finest colleges and universities around the nation and our counselors work diligently to match students with colleges that suit their academic and personal interests.
CB's proud alumni network is more than 14,000 strong. Among our graduates have been war heroes, police chiefs, physicians, actors, authors, researchers, mayors, judges, athletes, teachers, entrepreneurs, Brothers, priests, nuns and more. Inextricably woven into the fabric of the Sacramento Area and countless communities nationwide are the talents, compassion and tenacity of CB alumni.
I am honored beyond measure to be entrusted with the responsibility of leading Christian Brothers High School. Thank you for visiting our website and I invite you to learn more about the amazing students, faculty, staff, trustees, alumni, and friends who form the CB community.
Live Jesus in our hearts!
Crystal LeRoy, Ed.D.
President