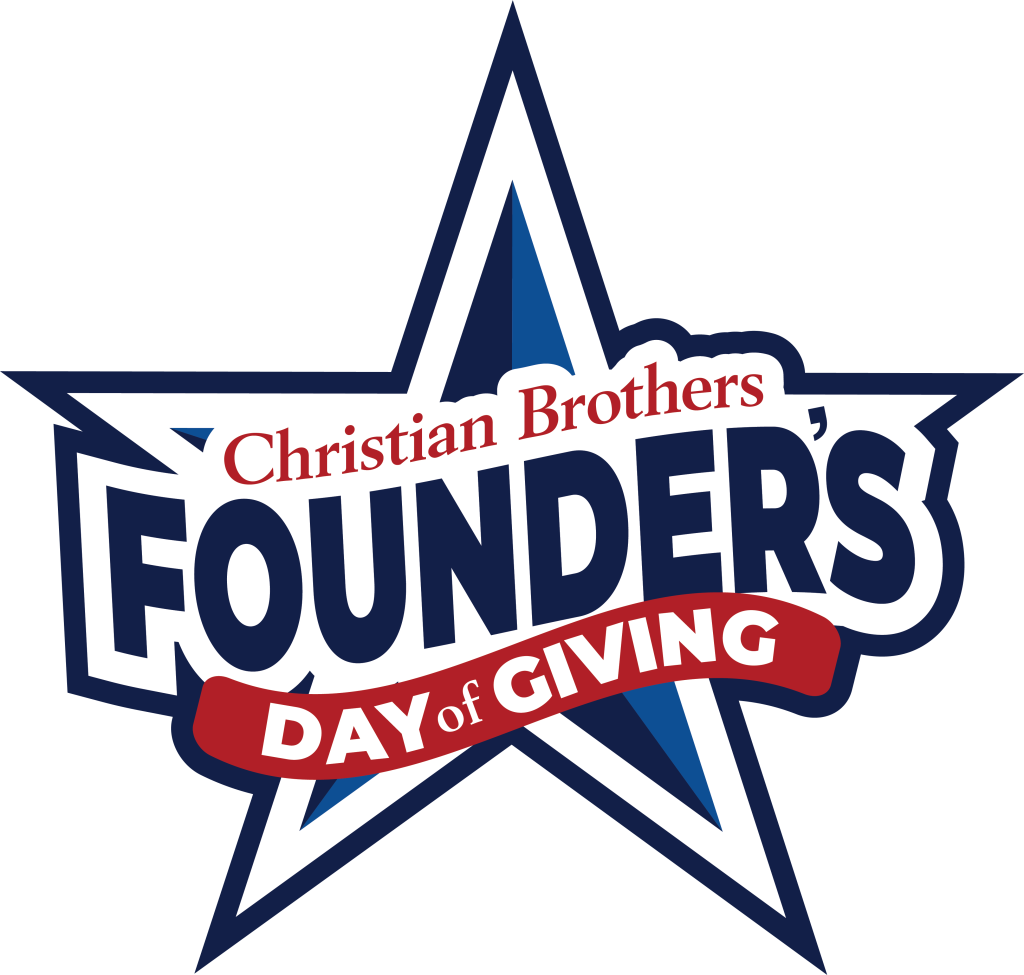 Sacramento, CA – May 12, 2023 – Christian Brothers High School is pleased to announce its second annual Founder's Day of Giving on May 19, 2023, supporting student programs and providing need-based financial assistance. The event also celebrates the school's founder and legacy of providing students with an accessible, transformative, and faith-based college preparatory education that sets them up for success in college, career, and life.
The theme of this year's event is "One Day. Any Amount." Every dollar makes a difference in the life of a student on campus. Donors will have the option of supporting a specific fund at the school, allowing them to give where their heart is:
The General Fund provides for the annual operation of CB, supporting the daily activities, education, co-curriculars, and religious development of the student body.
The Tuition Fund provides financial assistance to families in need across the region. This year, CB provided more than $3.4 million in need-based tuition assistance.
The Falcon Fund provides support to academics, the arts, and athletics, ensuring students receive a well-rounded, complete education at CB.
"We are thrilled to once again host this special day of giving for Christian Brothers High School," said Crystal LeRoy, Ed.D., President of Christian Brothers High School. "The generosity of the community will help us continue our mission of providing students with the best possible Lasallian educational experience, ensure that our school remains accessible to those who need it most, and support the next generation of leaders in the Sacramento area and beyond."
Founder's Day of Giving follows the Solemnity of Saint John Baptist de La Salle, Founder of the Institute of the Brothers of the Christian Schools, and patron saint of teachers. Lasallian schools throughout the world celebrate the occasion with Founder's Day – or week – activities. At CB, festivities include a Founder's Mass, the presentation of the school's Lasallian Educator of the Year, a fun-filled student celebration, and this special day of giving.
Donations can be made online at www.cbhs-sacramento.org/givingday. All gifts are tax-deductible. The school is encouraging all members of its community, including alumni, families, and friends, to participate and help make a positive impact on students and the Christian Brothers High School experience.
About Christian Brothers High School
Christian Brothers High School is a private, Lasallian Catholic coeducational college preparatory high school located in Sacramento's Oak Park neighborhood. Founded in 1876, CB is the largest and longest-thriving Catholic school in the Sacramento area. Its mission is to provide students with a challenging, relevant, and diverse academic program and co-curricular activities. Students thrive in a Christ-centered community that fosters faith, integrity, global citizenship, leadership, and service, and prepares students for college and life. Learn more at www.cbhs-sacramento.org.