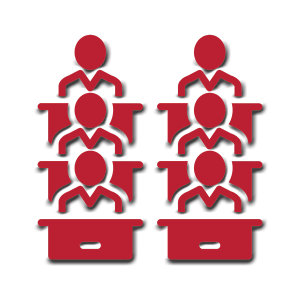 Christian Brothers High School will seek to understand and communicate motivations for, while countering barriers to, attending our school to optimize enrollment.
Main Objectives & Priorities
Research and investigate the benefits to, and impediments of, attending CB versus other secondary school options.
Further enhance all "early touch" pre-enrollment opportunities, like shadow days, PAL tournaments, youth sports programs, and more, and investigate new opportunities for early exposure.
Explore summer camp and school opportunities for growth.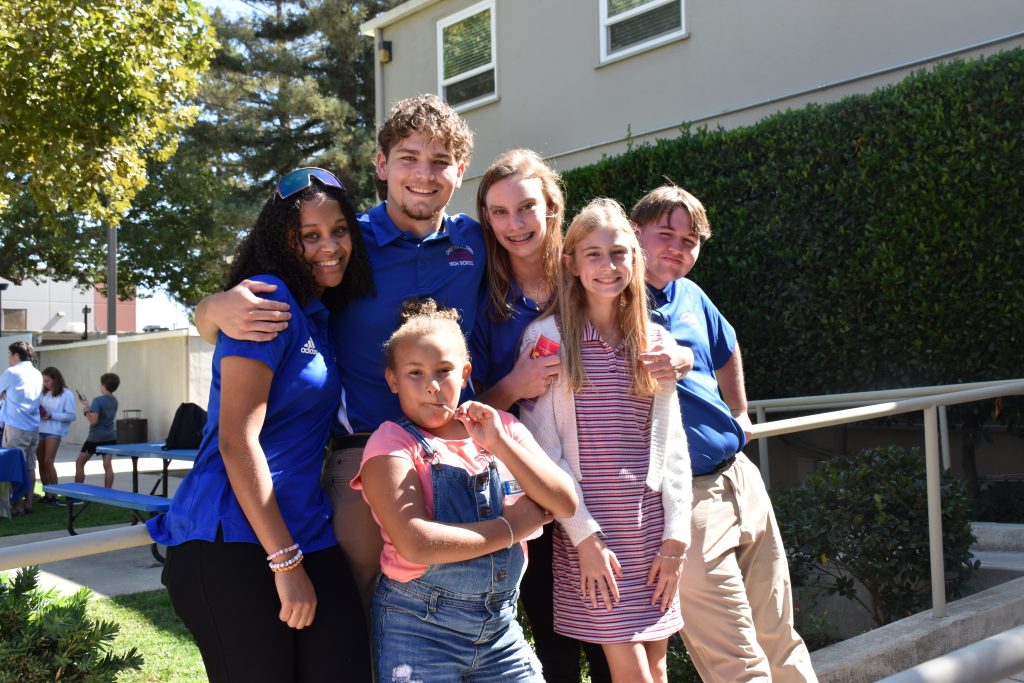 Action Items to Achieve Goal Four
Year One
Utilize new application software to survey families to whom admission is offered but elect not to attend Christian Brothers High School to understand why we were not their school of choice.
Benchmark CB pricing and course offerings compared to other high schools to ensure we meet students' changing needs and interests.
Improve the shadow day schedule for 2022-2023 to enrich opportunities to experience campus and classroom life.
Collaborate with the athletic department to ensure ample marketing materials and items for PAL tournament participants and families.
Ensure access to information and invitations to the CB Open House and shadow days for sports feeder programs.
Benchmark CB Summer Camp costs and course offerings to ensure an enriching variety of camps with competitive pricing.
Exemplify core Lasallian values by researching and developing a plan to increase interest in, and enrollment from, the Oak Park community.
The director of admissions will take an active role in enrollment management as it pertains to student retention.
Investigate the cost of tuition based on target population needs and look at comparative data; position CB as a wise investment in whole-child education.
Year Two
Begin a scholarship program for students attending Fr. Keith B. Kenny and Oak Ridge Elementary schools.
Implement the plan to increase awareness of, and interest in, enrollment among students from the Oak Park community.
Leverage graduate outcomes data to enhance impressions of the school.
Optimize social media strategies to support enrollment efforts and engage current and prospective students, families, and alumni.
Collaborate with the principal to facilitate articulation gathering of feeder school principals and 7th and 8th-grade faculty with emphasis on the Academic Resource Center.
Year Three
Further define the CB brand and create an aggressive marketing program that effectively distinguishes CB as the school of choice.
Benchmark tuition and economic data to ensure that CB represents the best value for families.
Utilize comparative data from the new admissions' enrollment management system to inform improved conversion rates.
Year Four
Implement a plan to maintain our Lasallian and Catholic identity within the student population, particularly given the declines in enrollment at area Catholic schools.
Celebrate 150 years of Lasallian Catholic education in Sacramento and the value of the longstanding tradition of faith and excellence.
Year Five
Celebrate 150 years of Lasallian Catholic education in Sacramento and the value of the longstanding tradition of faith and excellence.
Use the information garnered in years one through four to inform additional improvements.