Christian Brothers High School looks for enthusiastic students who are ready to challenge themselves academically and who are ready to contribute to our school community through service and leadership. Most transfers take place prior to the start of sophomore year.  On occasion, junior transfers are permitted if space allows and the admissions process is complete prior to the start of school. Mid-year transfers are rare, as end of semester dates differ between schools. Students whose finals are complete prior to the Christmas break may be considered for mid-year transfer.  All transfer candidates must be academically qualified with a minimum grade-point average of 3.0 with no "C's" or "D's." As well, they must be in good standing in areas of conduct and attendance.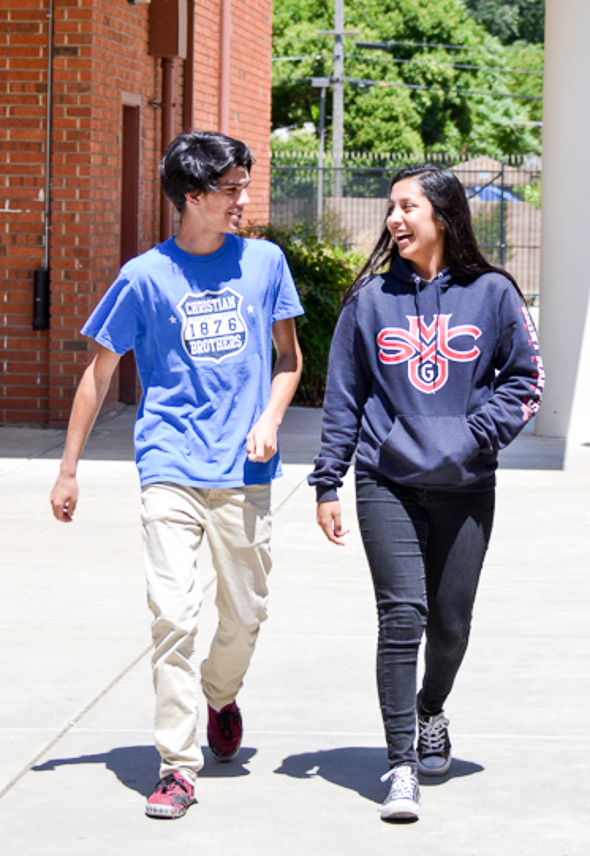 To initiate consideration of your child's application for admission to Christian Brothers High School, please contact the admissions office at 916-733-3690.
Christian Brothers High School
Attn: Admissions
4315 Martin Luther King, Jr. Blvd.
Sacramento, CA 95820
Fax: 916-733-3657
Required Materials include:
Application
Transcript from your current school
Online recommendations from your current principal and teachers – these may be accessed in the online application
Interview with the Director of Admissions
Tuition Assistance
Tuition Assistance is available to transfer families. Applications for tuition assistance are available here.
Athletic Eligibility
Please check with your current school's principal and athletic director to determine your possible athletic eligibility. CIF Eligibility Paperwork may be found here.