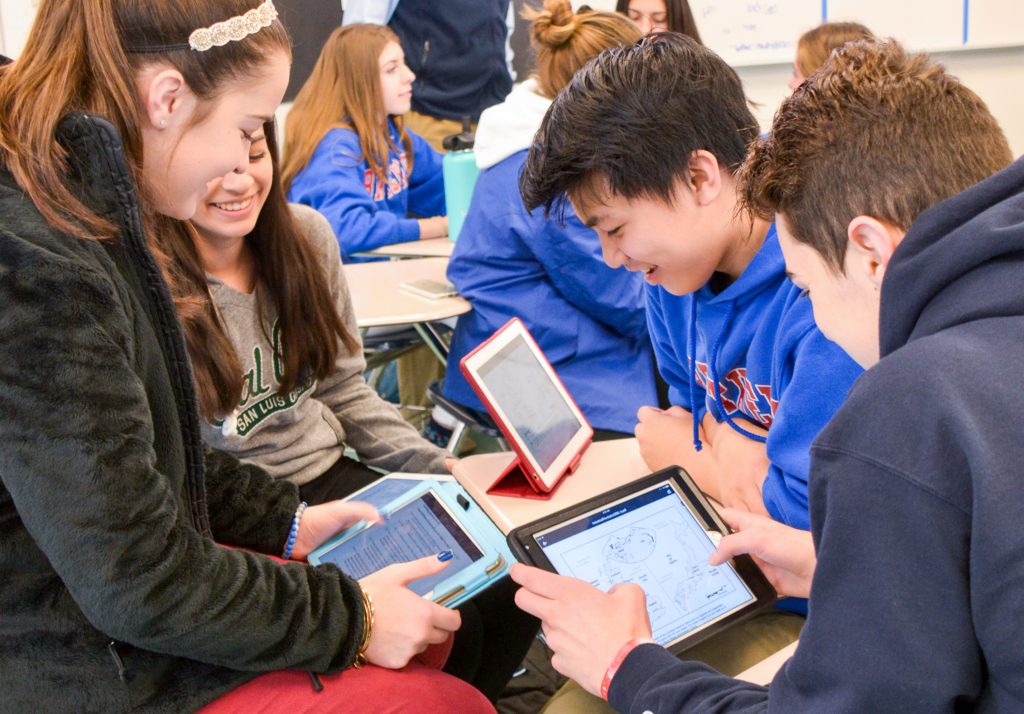 CB's Lasallian mission calls for innovation in ensuring that students are prepared to take their place as ethical leaders in an interdependent, diverse and rapidly changing world. Today, that means
an international, 21st century education that equips them with cultural knowledge, technology skills and integrity.Technology has become an indispensable part of who we are as a society. The use of technology enhances community by fostering communication among faculty, parents, students, and staff. Technology at CBHS supplements traditional classroom instruction to better serve our learners.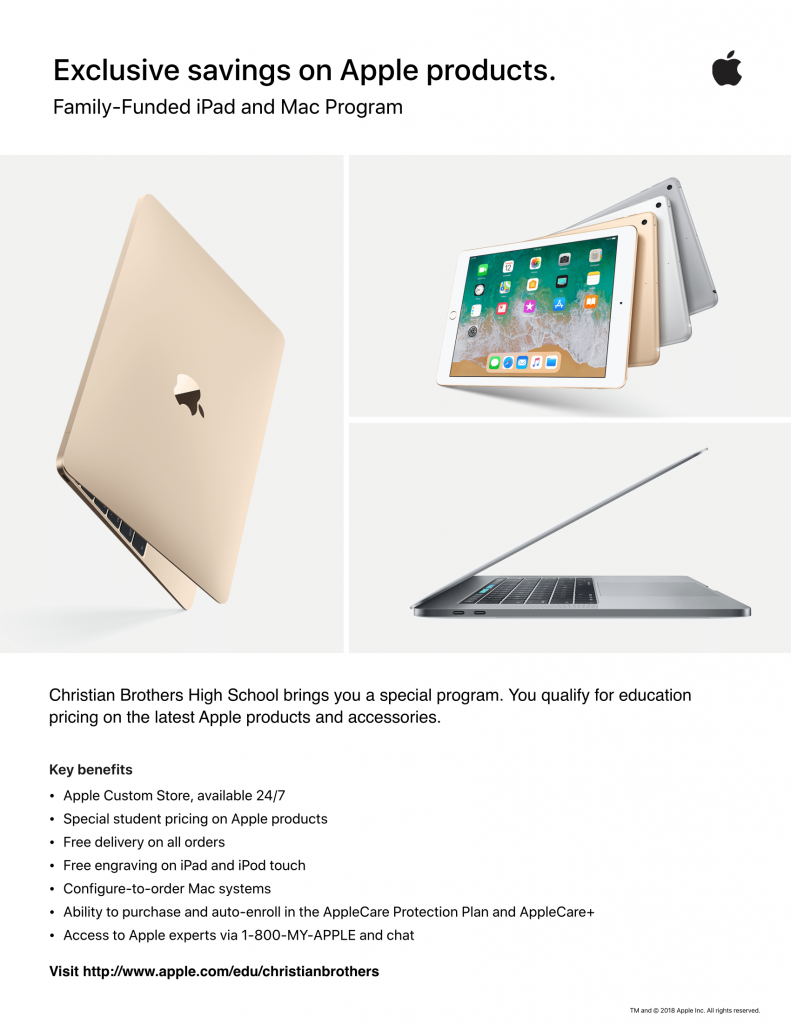 As an important aspect of our curriculum, technology facilitates learning, enhances relevance, helps individualize instruction, and inspires active, constructivist, learner-centered teaching. By facilitating necessary skills including collaboration, problem solving, and creativity, the Christian Brothers community utilizes technology to enhance instruction, promote life-long thinking, learning, and communication skills necessary for success in a global community.
The following tasks should be completed prior to the start of the school year after you have purchased your student's iPad. Parents, you are welcome and encouraged to delegate these responsibilities to your student(s).
Obtain an iPad the meets the minimum requirements found in the iPad Program FAQs
Set up iPad and create an Apple ID. Each student MUST have a unique Apple ID and must not be the parents or shared between family members. This is vital for iBooks to function properly. For information on setting up iCloud Family Sharing, see the reference guides here provided by Apple.
Purchase and/or install required apps for student courses. For more information on finding and installing apps click here. Once you have set up your iPad, you will need to download your books, login to your PowerSchool and Schoology accounts.
Find information about purchasing your books with our Official Book Store that will automatically correspond to your class schedule.
Students will receive their PowerSchool and Schoology login information at one of the Frosh iPad setup sessions, freshman lock-in or it will be mailed to you before school starts. Parents will receive their PowerSchool login information in the mail with directions on how to setup. For information about Powerschool and how to login, please click here. For Schoology, please click here. Parent information on Schoology can be found in the Parents menu of our site.
Parents and Students new to mobile devices should establish expectations regarding the use of the iPad. For further information on how to setup your child's iPad, follow iPad Parent Control Guide here. To start, we recommend that families consider the following:
Make sure your student has an Apple ID and is using iCloud for backup

Limit the time your student is on the iPad

Help your child develop a routine

Look at the apps and programs on your student's iPad. Work with your student to minimize distracting apps on his/her device.  Set up parental restrictions if needed

Set expectations for your student regarding appropriate use at school and at home (weekdays vs. weekends)

Put the iPad in a common place at night to charge, not in the bedroom